Prof. dr. Anthony Forge
Anthony Forge was born in London in 1929. A student at Downing College, Cambridge, he studied anthropology with Edmund Leach, and went on to undertake research with Raymond Firth at the London School of Economics. Over 1958-63 he undertook several periods of fieldwork among the Abelam of the Sepik region of Papua New Guinea, made major collections for the Museum der Kulturen, Basel, and went on to write a series of essays which were enormously influential for the anthropology of art and for studies of Melanesia. He was appointed Foundation Professor of Anthropology at the Australian National University in 1974 and taught there until his death in 1991.
Books by Anthony Forge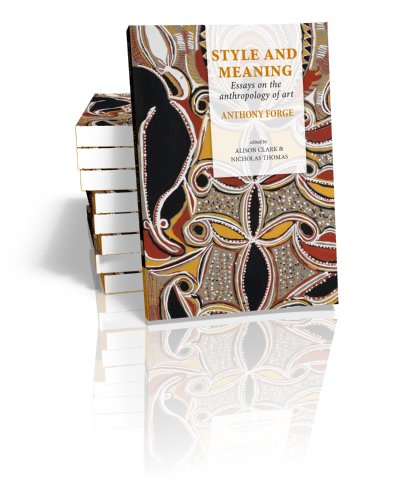 Style and Meaning
Essays on the anthropology of art
Anthony Forge (edited by Alison Clark and Nicholas Thomas) | 2017
Anthropology's engagement with art has a complex and uneven history. While material culture, 'decorative art', and art styles were of major significance for founding figures...