Dr. Dragana Filipović
Dragana Filipović is currently a member of the Collaborative Research Centre 1266 at the Institute for Prehistoric and Protohistoric Archaeology, Kiel University (Germany). There she carries out archaeobotanical investigations, including the analysis of plant remains from Neolithic and Bronze Age sites in central and northern Europe. She coordinated the Millet Dating Programme of the CRC 1266.
Previously she worked as an independent researcher in Belgrade and then as a research associate at the Institute for Balkan Studies of the Serbian Academy of Sciences and Arts, where she led the implementation of archaeobotanical investigations in Serbia, conducted analyses and published the results, offered teaching and field and laboratory training, designed and participated in archaeological public outreach. She completed bachelor and master studies in archaeology at the University of Belgrade (Serbia), MPhil at the University of Nottingham (UK) and DPhil in archaeobotany at the University of Oxford (UK).
Her main field of interest is the social, technological and environmental context of plant production and consumption in the past. She has been involved in a number of international research projects (including the Çatalhöyük Research Project and several ERC-funded programmes) and excavations in Turkey, Serbia, Portugal, Slovakia and Germany.
Books by Dragana Filipović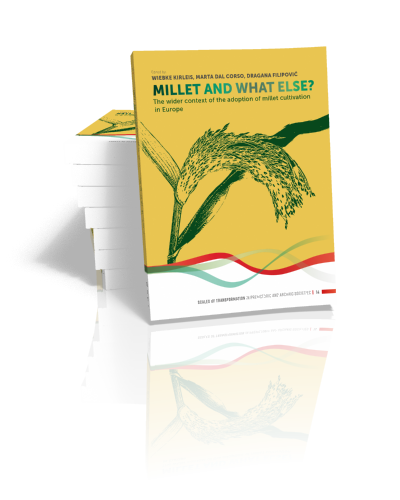 Millet and What Else?
The Wider Context of the Adoption of Millet Cultivation in Europe
Edited by Wiebke Kirleis, Marta Dal Corso & Dragana Filipović | 2022
Broomcorn/common/proso millet (Panicum miliaceum) is a cereal crop that originated in East Asia and was transferred westward to Europe, where it was introduced in the mid-2nd millennium BCE, at the height of the Bronze Age.…