Dr. Manuel Fernández-Götz
Manuel Fernández-Götz is Reader and Head of Archaeology at the School of History, Classics and Archaeology at the University of Edinburgh. He studied at the Universities of Seville, Madrid and Kiel, completing his binational PhD on the transformation of Iron Age communities in northeast Gaul. Before joining the University of Edinburgh in 2013 he worked as coordinator of the Heuneburg project. He has held visiting scholar positions at University College London, the VU Amsterdam, the École Pratique des Hautes Études, the Römisch-Germanische Kommission, the Excellence Cluster TOPOI, the University of Oxford and Brown University.
In 2016 he was awarded the prestigious Philip Leverhulme Prize. He has directed fieldwork in Germany, Spain, the United Kingdom and Croatia, and authored more than 180 publications on Iron Age societies in Central and Western Europe, the archaeology of identities, and the archaeology of the Roman conquest. Among the key publications are the monograph Identity and Power: The Transformation of Iron Age Societies in Northeast Gaul (2014), and the edited volumes Paths to Complexity: Centralisation and Urbanisation in Iron Age Europe (2014), Eurasia at the Dawn of History: Urbanization and Social Change (2016) and Conflict Archaeology: Materialities of Collective Violence from Prehistory to Late Antiquity (2018).
Books by Manuel Fernández-Götz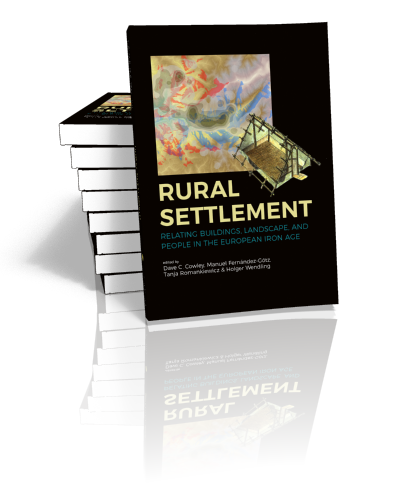 Rural Settlement
Relating buildings, landscape, and people in the European Iron Age
Edited by Dave C. Cowley, Manuel Fernández-Götz, Tanja Romankiewicz & Holger Wendling | Forthcoming
The majority of humanity have lived out their lives in a 'rural' context, and even in our increasingly urbanised world almost half of the global...