Dr. Marta Dal Corso
Marta Dal Corso is a postdoctoral researcher in the field of archaeobotany and palynology, interested in the understanding of plant cultivation and use in prehistory and of the relationships between human activities and natural environments. She is currently working at the Institute for Prehistoric and Protohistoric Archaeology at Kiel University (Germany), where she has been assistant to the chair of Environmental Archaeology and taught palynology and phytolith analysis among other classes.
After her bachelor and MA studies at the University of Padova (Italy), she carried out her PhD study in Kiel, on the environment at the time of the Late Bronze Age Terramare civilization in the Po Valley, in Northern Italy. Since some years, she works as research fellow within the CRC 1266 in a project focused on the Copper Age Cucuteni-Tripyllia (or Tripolye) groups in Ukraine and Moldova, where the reconstruction of economic and environmental conditions is necessary to understand the developments related to the earliest large settlements in Europe.
She still investigates the European Bronze Age, with the study of routine activities in southern alpine pile-dwellings (within the cluster of excellence ROOTS) and with the study of the earliest millet finds in Ukraine and adjacent areas in their cultural and economic contexts. A forthcoming study with the DEI-Amman (Jordan), already funded by the Gerda Henkel Foundation, will concern the preliminary investigation of the environment at Tall Zira'a in northern Jordan. These interdisciplinary research projects stem from international collaborations and brought to several publications, as author and editor. They include the book "How's life? Living conditions in Europe during the 2nd millennium BCE" published with Sidestone. She actively participated in the organisation of conference sessions and workshops and is currently following the organisation of the 12th International Meeting for Phytolith Research.
Books by Marta Dal Corso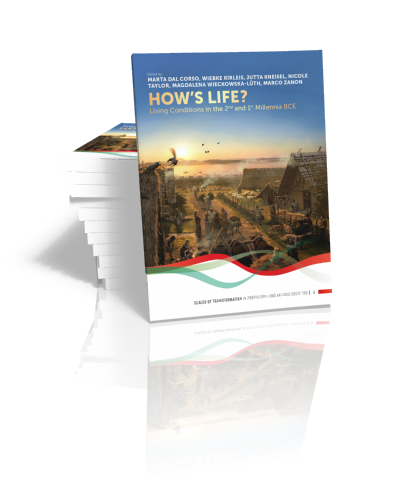 How's Life?
Living Conditions in the 2nd and 1st Millennia BCE
Edited by Marta Dal Corso, Wiebke Kirleis, Jutta Kneisel, Nicole Taylor, Magdalena Wieckowska-Lüth, Marco Zanon | 2019
The Bronze Age and Early Iron Age saw many developments in metalworking, social structure, food production, nutrition, and diet. At the same time, networks in Europe intensified and human impact on the environment changed in…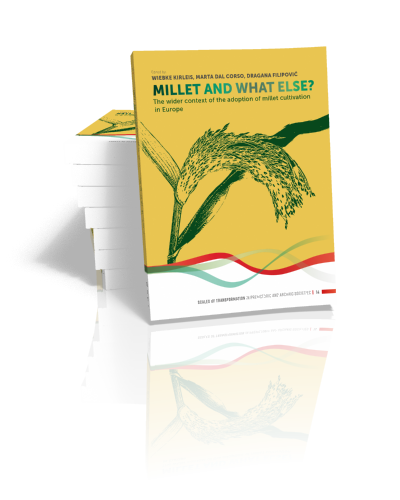 Millet and What Else?
The Wider Context of the Adoption of Millet Cultivation in Europe
Edited by Wiebke Kirleis, Marta Dal Corso & Dragana Filipović | Forthcoming
Broomcorn/common/proso millet (Panicum miliaceum) is a cereal crop that originated in East Asia and was transferred westward to Europe, where it was introduced in the mid-2nd millennium BCE, at the height of the Bronze Age.…