Dave C. Cowley BA
Dave Cowley is an archaeologist in the Survey & Recording Group at Historic Environment Scotland, where he manages a programme of archaeological mapping. His research is focused on survey methodology and the development of the landscape, with a specific interest in Iron Age settlement patterns. He is undertaking part-time doctoral research at Ghent University on population in southeast Scotland in the period 1000 BC to AD 1000.
Selected publications include the entry on 'Airborne Remote Sensing' in The SAS Encyclopedia of Archaeological Sciences (2018); 'What do the patterns mean? Archaeological distributions and bias in survey data' in Digital Methods and Remote Sensing in Archaeology (2016); and 'Creating the cropmark archaeological record in East Lothian, southeast Scotland' in Prehistory without Borders: Prehistoric Archaeology of the Tyne-Forth Region (2016). Recent co-edited volumes include Conflict Landscapes and Archaeology from Above (2016); Recovering Lost Landscapes (2015) and Interpreting archaeological topography: airborne laser scanning, 3D data and interpretation (2013).
Books by Dave C. Cowley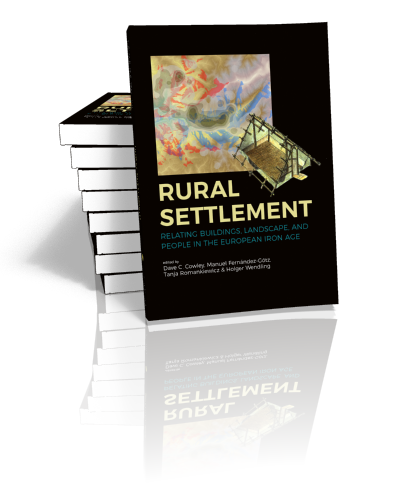 Rural Settlement
Relating buildings, landscape, and people in the European Iron Age
Edited by Dave C. Cowley, Manuel Fernández-Götz, Tanja Romankiewicz & Holger Wendling | Forthcoming
The majority of humanity have lived out their lives in a 'rural' context, and even in our increasingly urbanised world almost half of the global...