Prof. Dr. Gabriel Cooney
Professor Gabriel Cooney is an Adjunct Professor in the School of Archaeology, University College Dublin. He is a Member of the Royal Irish Academy and a Fellow of the Society of Antiquaries of London. He served as Chair of the Historic Monuments Council, Northern Ireland 2009-2019 and was a member of the Heritage Council, Ireland, 2005-2015.
He was appointed Chair of the Discovery Programme, Ireland in 2019. He is an Expert Member, International Committee on Archaeological Heritage Management (ICAHM), International Council on Monuments and Sites (ICOMOS). He served on the ICOMOS World Heritage Panel in 2018-2019. Gabriel's area of specialisation is the Neolithic period and he has a particular interest in the use of stone by Neolithic people, from the artefact to the monumental scale. He is the director of the long running Irish Stone Axe Project which was the context for the discovery of a Neolithic axe quarry on Lambay, an island off the east coast of Ireland. His current focus of quarry studies is the North Roe Felsite Project in Shetland, investigating the character and the wider role of a major quarry complex during the Neolithic period in the Shetland archipelago.
Books by Gabriel Cooney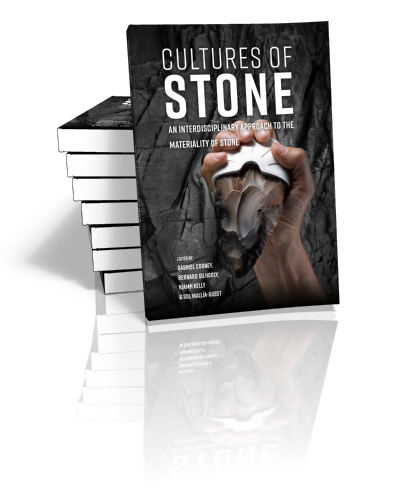 Cultures of Stone
An Interdisciplinary Approach to the Materiality of Stone
Edited by Gabriel Cooney, Bernard Gilhooly, Niamh Kelly & Sol Mallía-Guest | 2020
This volume establishes a rich cross-disciplinary dialogue about the significance of stone in society across time and space. The material properties of stone have ensured its continuing importance; however, it is its materiality which has…