Prof. dr. Julia Budka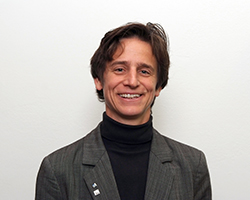 Julia Budka studied Egyptology and Classical Archaeology at the University of Vienna and received her PhD in Egyptology, University of Vienna in 2007. She held a researcher position at Humboldt University Berlin (2004‒2012) and was a temporary replacement Assistant Professor at the University of Vienna (2011‒2012). With a START Prize 2012 and ERC Starting Grant 2012 she implemented her project AcrossBorders at the Austrian Academy of Sciences. Since 2015, Julia Budka is Professor of Egyptian Archaeology and Art, LMU Munich (and transferred her ERC project to LMU). Her speciality fields are Egyptian archaeology and ceramics; she conducts excavations in Sudan and Egypt, both at funerary and settlement sites, especially at Luxor (Thebes), Elephantine, Abydos and Sai Island.
Her main publications include three monographs (Der König an der Haustür, Vienna 2001; Der Schönbrunner Obelisk, Vienna 2005 and Bestattungsbrauchtum und Friedhofsstruktur im Asasif, Vienna 2010) and six edited volumes (e.g. AcrossBorders I, The New Kingdom Town of Sai Island, Sector SAV1 North, Vienna 2017; Non-textual marking systems in Ancient Egypt (and Elsewhere), edited with Frank Kammerzell and Sławomir Rzepka, Hamburg 2015 and Thebes in the First Millennium BC, edited with Elena Pischikova and Kenneth Griffin, Newcastle Upon Tyne 2014).
Books by Julia Budka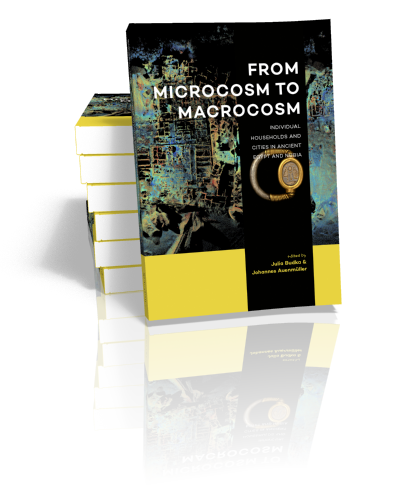 From Microcosm to Macrocosm
Individual households and cities in Ancient Egypt and Nubia
Edited by Julia Budka & Johannes Auenmüller | 2018
As reflected in the title "From Microcosm to Macrocosm: Individual households and cities in Ancient Egypt and Nubia", both a micro-approach introducing microhistories of individual sites according to recent archaeological fieldwork incorporating interdisciplinary methods as…