Prof. dr. Ann Brysbaert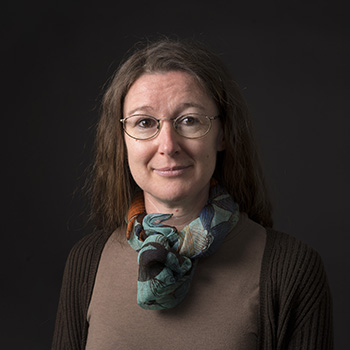 Ann Brysbaert is Professor in Ancient Technologies, Materials and Crafts, and Principal Investigator of the SETinSTONE project (ERC-CoG, grant nbr 646667, 2015-2020) at the Faculty of Archaeology, Leiden University (NL). Previously, she held permanent and senior research positions at the Universities of Leicester, Glasgow, Heidelberg and Leiden. In 2014, she was Professeur Invitée at Bordeaux Montaigne University.
Her main publications to-date are: (2017) Artisans versus Nobility? Multiple identities of elites and 'commoners' viewed through the lens of crafting from the Chalcolithic to the Iron Ages in Europe and the Mediterranean. Leiden: Sidestone Press (with A. Gorgues); (2014) Material Crossovers: Knowledge Networks and the Movement of Technological Knowledge between Craft Traditions. London: Routledge (with K. Rebay-Salisbury and L. Foxhall); (2011) Tracing Prehistoric Social Networks through Technology: A Diachronic Perspective on the Aegean. London: Routledge; (2008) Power of Technology in the Bronze Age Eastern Mediterranean. The Case of Painted Plaster London: Equinox.
Books by Ann Brysbaert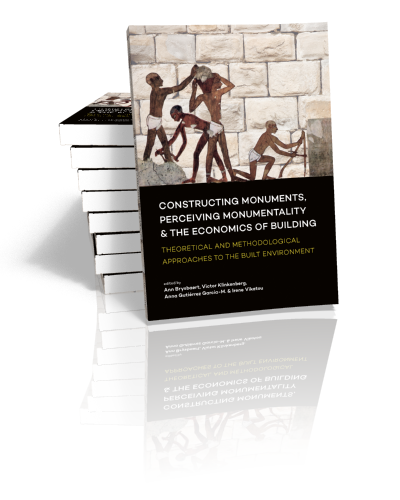 Constructing monuments, perceiving monumentality and the economics of building
Theoretical and methodological approaches to the built environment
Edited by Ann Brysbaert, Victor Klinkenberg, Anna Gutiérrez Garcia-M., Irene Vikatou | 2018
In many societies monuments are associated with dynamic socio-economic and political processes that these societies underwent and/or instrumentalised. Due to the often large human and other resources input involved in their construction and maintenance, such…