Dr. Yannick Boswinkel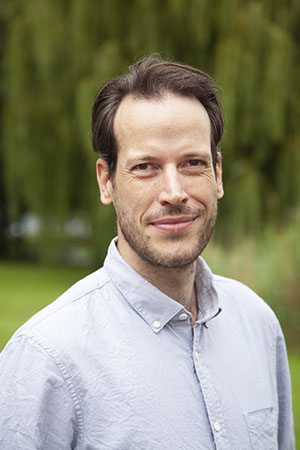 Yannick Boswinkel (Schiedam 1987) started his archaeological education in 2009 at the Faculty of Archaeology, Leiden University. After successful completion of the Bachelor focused on Classical Archaeology and Digital Archaeology and a thesis dealing with a Late Roman structure on the site of Koroneia, Greece, he participated in the 'Recycling a Valley' project in Jordan of the National Museum of Antiquities, Leiden. He subsequently completed the two-year research master 'Town and Country in the Mediterranean and the Near East', cum laude in 2015, also at Leiden. For the thesis produced during this time he focused once more on Koroneia, but this time included all the architectural remains documented at the site.
During his time as a student he had several student-assistant positions at various projects in- and outside the Faculty of Archaeology. These comprised various digitization projects, database design and student supervision during fieldwork in Greece. Moreover, he was a member of the Education Committee for two years (2010-2012) and of the Faculty Council for one year (2014-2015) during this time as well. In addition to this, he was co-organizer of the student initiated symposium 'A Theoretical Approach to Ancient Housing', as well as co-author and co-editor of the proceedings of that same symposium.
Between 2012 and 2016 Yannick was involved in the 'Ancient Cities of Boeotia' project, led by Prof. dr. John Bintliff. Within this project he was involved in the survey and subsequent study of the architectural remains at three archaeological sites: Koroneia, Hyettos and Haliartos, all in Boeotia, Greece. Yannick is co-author of the chapter on architecture for the upcoming book on Hyettos.
In 2016 he started his PhD project in the SETinSTONE project, led by Prof. dr. Ann Brysbaert at the Faculty of Archaeology, Leiden University. The study into the investment required for large scale fortifications in Mycenaean Greece, was finished in four years. Within the same period, Yannick was also head of the Faculty Council at the same institute for two years (2017-2019) and an editor for the journal INTER-SECTION for three years (2016-2019).
After finishing his PhD, Yannick gained a position as a project manager with an engineering firm, Econsultancy.
Books by Yannick Boswinkel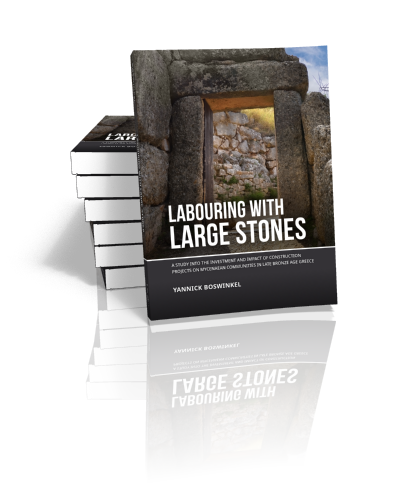 Labouring with large stones
A study into the investment and impact of construction projects on Mycenaean communities in Late Bronze Age Greece
Yannick Boswinkel | 2021
This book explores the cost, expressed in labour, of constructing fortifications during the Late Bronze Age in Greece (ca. 1600 – 1050 BCE). The underlying question for this study is whether the cost of large…