Dr. Chantal Bielmann
Chantal Bielmann is Postgraduate Researcher Development Adviser at the University of Leicester. She completed her PhD in 2014 at Leicester on A Christianisation of Switzerland? Urban and Rural Transformations in a Time of Transition, AD 300-800. Her research interests include religious landscapes, including monastic archaeology, as well as alpine culture and archaeology. Chantal is currently working on a project looking at building techniques and architecture of medieval churches in Ticino, Switzerland. Her recent publications include:
2017. 'Saintly' space and alpine towns in Rhaetia Secunda and Vallis Poenina. Conference Proceedings of Urban and Rural Landscapes between Late Antiquity and the Middle Ages (November 14-16 2012), University of Zaragoza (forthcoming).
2016. Roaming bishops or local landowners? Exploring patronage and ownership of early medieval churches in Churrhaetia. Fana, aedes, ecclesiae. Forme e luoghi di culto nell'arco alpino occidentale dalla preistoria al medioevo. Milan Aligraphis Libri.
Books by Chantal Bielmann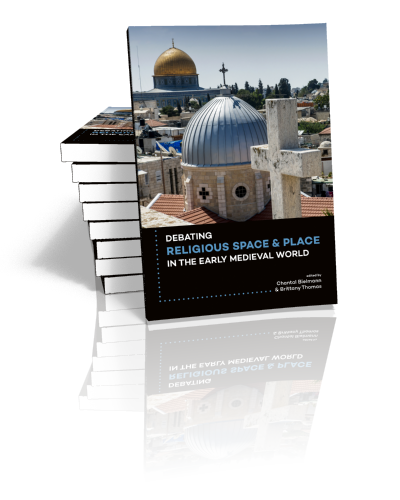 Debating Religious Space and Place in the Early Medieval World (c. AD 300-1000)
Edited by Chantal Bielmann and Brittany Thomas | 2018
Religious spaces are often some of the most debated, contested, or otherwise scrutinized in the early medieval world. That space and place were important to people in the past is evident in their architecture, artwork,…