Dr. Jos van Beurden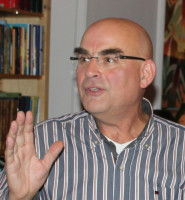 Jos van Beurden was born in 1946 in the Netherlands. After obtaining his gymnasium diploma, he graduated in 1970 in law. His main subjects were philosophy of law (Utrecht University) and conflict studies (Groningen University). His focus was on the inequality between the (then so-called) Third World and the Western world.
In the early 1970s the author did village-level research in Bangladesh and co-authored 'Jhagrapur: Poor Peasants and Women in a Village in Bangladesh'. The Bengalee version of this book is still being used at universities in Bangladesh. In the 1980s Van Beurden became a journalist and visited many countries in Asia and Africa. While initially focussing on poverty, famine, conflicts and international aid, a visit to Mali in 1991 made him change his attention to the preservation of and threats to the material cultural heritage of vulnerable countries.
In 2001, he published 'Goden, Graven en Grenzen: Over Kunstroof uit Afrika, Azië en Latijns Amerika' (Gods, Graves and Frontiers: About Art Theft from Africa, Asia and Latin America). He included lessons from vulnerable countries and experiences in the port of Rotterdam, when customs officials discovered stolen or smuggled art objects.
In his book 'The return of Cultural and Historical treasures: The Case of the Netherlands' (2012) Van Beurden described 34 instances of returns of objects by the state and state-related institutions of the Netherlands. Eleven concerned colonial objects, and since these had taken place in the 1970s and 1980s, he concluded that the discussion about such objects had come to a standstill.
Through the years, Jos van Beurden has continued to travel to vulnerable places to study the situation of their cultural heritage. He made radio-features and wrote numerous articles about it, both journalistic and academic, and was co-founder of an international network for the preservation of the cultural heritage in vulnerable countries. He is a frequently invited guest speaker or visiting teacher.
Treasures in Trusted Hands is a slightly reversed version of his doctoral dissertation (VU, November 30, 2016).
External link: Jos van Beurden's personal homepage
Books by Jos van Beurden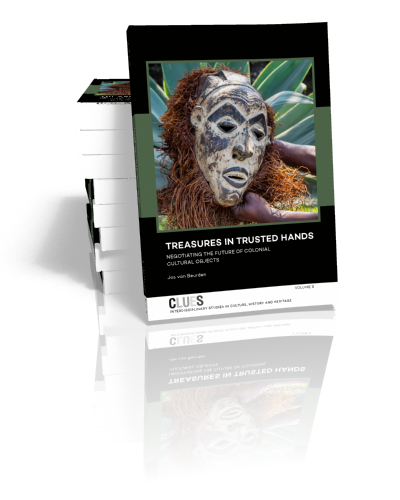 Treasures in Trusted Hands
Negotiating the Future of Colonial Cultural Objects
Jos van Beurden | 2017
This pioneering study charts the one-way traffic of cultural and historical objects during five centuries of European colonialism. It presents abundant examples of disappeared colonial objects and systematises these into war booty, confiscations by missionaries…