Polly Bence
Polly Bence has worked in the curatorial team in the Oceanic section of the Department of Africa, Oceania and the Americas, at the British Museum since 2011. Over the last five years as the Project Curator, Oceanic collections, she has been preparing the Oceanic collection for a move into the World Conservation and Exhibition Centre – a new onsite collections store facility in Bloomsbury. Previous roles include Project Curator for the British Museum exhibitions The Kingdom of Ife: Sculptures from West Africa (2010) and Baskets and Belonging: Indigenous Australian Histories (2011) and she has also worked at National Museums Scotland (2010-2011) on the Royal Museum Project permanent re-display.
2018, 'The ties that bind: The production, collection and interconnections of coconut fibre armour from Kiribati', Journal of Museum Ethnography, No.31
Books by Polly Bence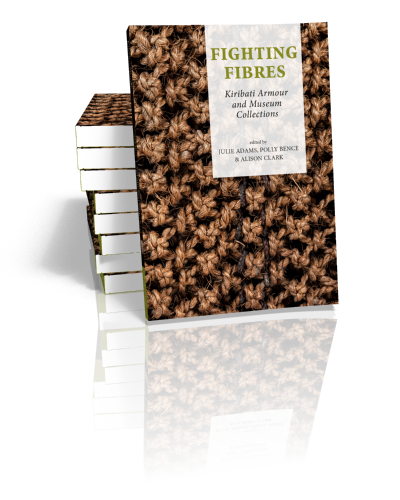 Fighting Fibres
Kiribati Armour and Museum Collections
Edited by Julie Adams, Polly Bence and Alison Clark | 2018
This book brings together artists, curators, researchers and conservators to consider the significance of coconut fibre armour from the islands of Kiribati. Taking as its...